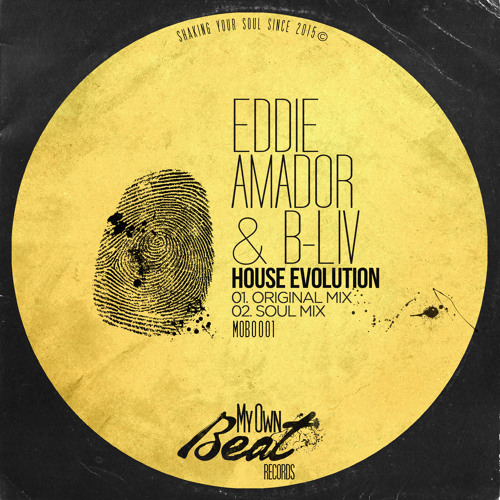 After months of work, planning and love ¨My Own Beat Records¨ starting an amazing journey.
The first release on this new house underground label was carefully selected. A Big Dance Floor track with true Underground identity, as called in the streets A Bomb !!!!
Produced and composed by a unique team, Grammy Nominee, world known DJ and producer, Eddie Amador and B-Liv, one of the most important Dj/Producers from México.
"House Evolution" is more than just a track, is a sound statement that will represent what My own Beat label believes in. Has been Ranked as #31 in the Weekend Weapons Chart and it's definitely a tech house track that will give much to talk about in the coming weeks.
buy:
http://www.traxsource.com/title/514705/house-evolution
preview.