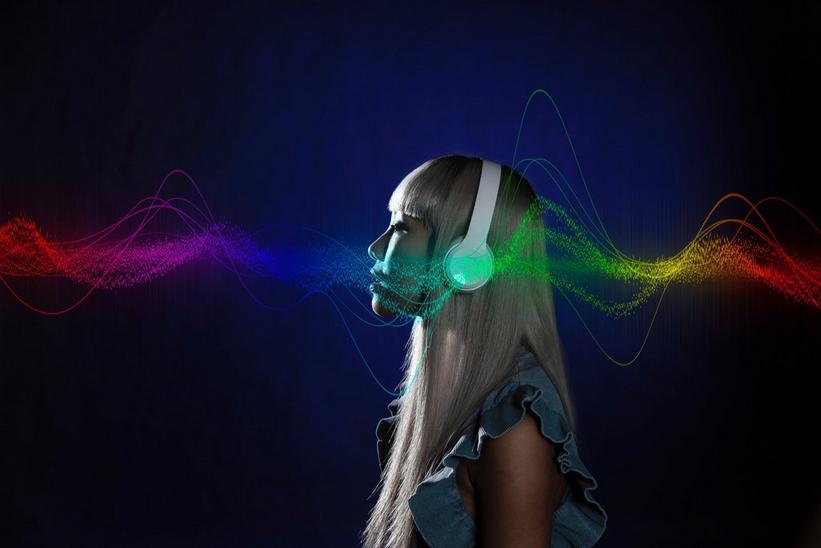 NFTs present a new method for artists to build a community around their music — all while potentially earning more than they would through traditional record sales. GRAMMY.com unpacks the potentialities and pitfalls behind NFT record labels.
|GRAMMYS/JUN 7, 2022 – 01:14 PM
NFTs have taken the internet by storm and becoming increasingly mainstream: A recent report found that there were over $86 million worth of NFT sales made in 2021, and trading skyrocketed to over $17 billion the same year. As the market for and creation of NFTs continue to boom, both independent and signed artists are flocking to the medium.
NFTs present a new method for artists to syndicate, sell and build a community around their music, all while potentially earning more than they would through traditional record sales. Electronic music DJ and producer 3LAU sold $18 million of NFTs, while deadmau5 racked up $2.7 million in NFT sales, and raised a seed round for his web3 music metaverse platform Pixelynx. As tokens, NFTs allow artists to have complete ownership over their music, often bypassing the common means of distribution and rights associated with traditional record labels.  
During this digital revolution, entrepreneurs and many established musicians are flocking to the space and creating NFT record labels to capitalize on this proclaimed gold rush of opportunity. With this comes the question — are these NFT labels viable, or just another way that brands and entrepreneurs are trying to cash in on the NFT craze?
What Is An NFT?
An NFT, or non-fungible token, represents a unique asset on a blockchain. An NFT has a distinctive identifying code that is documented on a distributed ledger, allowing anyone to see this public information from the point of creation to the most recent sale price. The Recording Academy recently got into the NFT ring, hiring three prominent artists to commemorate The 64th GRAMMY Awards with unique NFT content.
Fans can buy and sell their NFTs, and may own specific pieces of content without having physical copies. This means that an artist's copy is not one they possess physically; instead, it exists solely on the blockchain where anyone with access can see it at any time.  NFTs are one aspect of Web3 — the next version of the internet, which will be built on decentralized blockchain technology.
Are NFT Record Labels Actually Viable?
"I think NFT record labels are the future of music," says Wellington Lora, founder of music library The Cueniverse, which works with NFTs. "Can you imagine an artist releasing music directly to their fanbase, with no middlemen and all proceeds going directly to the artist? This is especially exciting for indie artists in helping to crowdfund their music career."

The NFT space is still being explored and interpreted by developers and users. But as more people become involved in creating NFTs for music-based purposes, there's potential for this business model to quickly gain popularity.
"The NFT record label industry is still in its infancy," says Josh Neuman, President of metaverse development studio MELON. "When Snoop Dogg bought Death Row Records earlier this year, he said he plans to make it into the first NFT major record label, which would enable fans to buy and sell ownership of recordings, artwork and other digital assets from their favorite artists signed to Death Row. There's also MoonwalkerFM, an NFT record label for the lo-fi genre."
Their sentiments were echoed by David Beiner and Jay Stolar of Hume, a metaverse record label. The two believe that the viability of web3 record labels will be dictated by how they use NFTs to engage with fans. "It's not about the NFTs, it's about building new fan relationships," Beiner and Stolar told GRAMMY.com via email.
"The best way to think of music NFTs is as a new form of media. With 8 tracks, cassettes and CDs, people asked how these new formats would change the dynamics of the music industry for fans," Beiner and Stolar say. "As a fan, you could now play music in your car and your music was more portable. A fan's relationship with music became even more tied to their lifestyle and became something they could easily bring with them wherever they went. MP3s streamed across the internet were the next evolution of this."
This next evolution has major companies — from Facebook to Spotify — as well as labels and indie artists all vying for their slice of the metaverse pie.

"Music NFTs will similarly change how fans interact with music and how music integrates into our lives," continue Beiner and Stolar. "Labels can create new relationships where fans either have financial upside and/or creative input into the creation of music [by] their favorite artists."
As with any new format or culture shift, it's difficult to say how they will change things, if at all, but NFTs could be primed to be the next big progression in music.

What Does Signing With An NFT Record Label Look Like?
It's still uncharted territory, but many artists are already rolling the dice and signing with these futuristic metaverse labels. The number of NFT record labels currently in existence has yet to be reported.

"Blockchain/NFT record labels are not only viable, but will play a major role in flipping the music industry on its head in the coming years," says Thomas Pipolo, artist and Founder of Cotton Candy Records, who recently sold $20,000 worth of his music in a matter of hours as NFTs. Cotton Candy Records offers 80 percent of revenue to the artist, keeping 20 percent for itself.
"What artist, songwriter, producer wouldn't want to keep 80 percent of the pie? In today's music industry, labels and streaming platforms are the modern music industry's funding mechanisms," Pipolo tells GRAMMY.com. "Record labels ask artists for 70–80 percent of the pie, while major streaming platforms pay artists .004 cents a stream. Both are not viable."
Web3 platforms like NFT record labels are more viable and encourage a "work as play" mindset for fan communities, says Obie Fernandez, CEO of RCRDSHP, a digital collectibles platform built by and for the electronic music industry.
"The prime motivation for participants is fun, but they can band together to form entities that look and behave kind of like record labels in that they take on A&R and marketing roles," he continues. "These entities may or may not eventually challenge the supremacy of traditional labels, but should certainly pull them in the direction of encouraging additional, authentic engagement between artists and their fan base."
Traditional record labels are already making the jump into the metaverse. In August, Sony backed NFT marketplace MakersPlace in a $30 million Series A round.
"As a music label, our number one goal is to support our artists — both in their artistic growth as well as new business opportunities. To that end, we are constantly aiming to stay ahead of the curve and support our artists in new ways of cross-collaborating between music, art and tech. NFTs are one example in this space," says Mahsa Salarvand, VP Head of the Global Business Office at Sony Music.

Head For The Future, But Tread Cautiously
Though a potentially great way for artists to prosper, the metaverse and NFTs are ripe with scams and companies attempting to take advantage of artists.
Before committing to an NFT record label, artists should do their research to see if the firm has market traction, vet the leadership behind the project and verify any claims that certain artists have purchased their NFTs and are involved in the project. NFTs can be sent to anyone's wallet address — just because an artist has an NFT in their wallet does not mean they are involved in the project.

As with any new technology, it's up to content creators and consumers to determine the viability of NFTs. The more artists and labels engage with NFTs, the more they evolve and become valuable. The more they evolve and become valuable, the more artists and labels will entice others to use them.

"I do think there are some interesting issues that arise from the concept of NFT labels, governance being one of them," continues MELON'S Nueman. "It's so interesting to consider the potential implications of a large group of owners voting on things like marketing and promotion spends. There are some incredibly interesting companies providing new ways to connect artists with their fanbases, while incorporating all the components of the music ecosystem. As the adoption of digital wallets becomes more mainstream, all of this is going to be a very exciting space to watch."
The metaverse is a replication of our current habits without the constraints of physics. Within this interactive virtual space, Beiner and Stolar believe fans will have "the opportunity to enjoy music experiences in an entirely new way." They envision flying through a virtual concert or listening to the music in a variety of surreal environments; the possibilities seem endless.
"On the interaction side, mechanics like holding four of the artist's music NFTs may allow you to choose the next song being played. When you go to play a game, maybe you'll be able to set the music of the game based on music NFTs you own. You may also collect concert tickets, but the tickets will be digital and stored in your digital wallet as memorabilia. Perhaps having a certain number of digital concert tickets will unlock unreleased songs," they continue. "The level of fan interaction will go deeper, and the way in which we move about spaces will look much different; but at the end of the day, we'll still be going to concerts and listening to music."
Certain things won't, and perhaps shouldn't, change. After all, who doesn't want to experience live music? While the future of the metaverse is unknown and exciting, it's also clear that not all artists see it as something that will hit mainstream adoption.

"I think that there will be a big opportunity for artists to get placements in these different metaverses and play some virtual concerts, but I think the metaverse is so far away from being something that is mainstream," continues Pipolo. "I could be wrong, but it's not my thing."
Can NFTs Help Labels Stay Ahead Of The Curve?
"The market is down," says rapper, actor and entrepreneur Ja Rule, who recently put his focus into the metaverse. In March 2021, Rule sold a $122,000 NFT of a painting of the logo for his disastrous Fyre Festival. "I [first] heard about NFTs maybe like, a couple of weeks ago," he told Forbes at the time. "I wasn't too educated on them, and I'm still learning a lot about it…I think people got a little bit tired of the regular stocks-and-bonds way of investing."
In any business, stagnation will see you left behind and out of the game. This has been true throughout the history of the music industry, but is doubly so in its current climate — particularly for artists. Artists and labels that don't continue evolving, pushing their creativity and embrace of technology, risk falling by the wayside.
As the landscape of music changes, so do its practices. NFTs may be the next big change the music industry and its artists have been waiting for. When asked if record labels in the metaverse were viable, Ja Rule reminds us that "anything is possible in the metaverse."
We're Probably On An Irreversible Course Into The Metaverse. What Role Will Music Play In It?